13th April 2017
If you have experienced tooth loss, whether its just one tooth or a whole mouthful, Smile Design Dental can help with dental implants in Buckinghamshire. When you lose teeth your facial structure can become compromised and your jawbone can deteriorate. Dental implants prevent this and also function exactly like your natural teeth. This clinically proven solution for replacing missing teeth can therefore have you smiling with confidence again.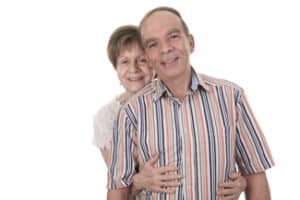 When were dental implants first discovered?
In 1952, a scientist and surgeon by the name of Dr. Per-Ingvar Branemark was doing some experiments on with titanium and bone. He found is that titanium bonds with bone seamlessly. These results led to the use of titanium in dentistry and the creation of dental implants.
What is a dental implant?
A dental implant in Buckinghamshire is a small titanium screw that is placed into the jawbone, where a tooth is missing. It provides a stable and long-lasting platform for the replacement of the missing teeth. Titanium dental implants were first used in dentistry over thirty years ago. Over that time, research has shown that they work effectively and are a reliable replacement for natural teeth, with a 95% success rate.
Your dental implant resembles a precisely manufactured screw with a specially roughened surface, which makes it compatible with bone. The implant is around the same size as the root of a natural tooth.
After being placed into the jawbone, it is left to integrate for around 6 weeks. By this time, it will have achieved a rock solid foundation. Then the second part, a special titanium post, can be screwed into the implant. This is called the abutment.
The abutment allows the final part of the implant to be attached – the replacement tooth, also called the crown. This is usually screwed into place. The porcelain on the crown is custom-made to match the colour of the rest of your teeth, so that your dental implants in Buckinghamshire are indistinguishable from natural teeth.
At Smile Design Dental, we want all our patients to get the smile they deserve. So give us a call today to get back what you've lost, with dental implants in Buckinghamshire.
Back to Blog