4th August 2016
Dental implants give your dentist a permanent way to replace missing teeth. At Smile Design Dental in Buckinghamshire, we have carried out many successful implant treatments. These artificial tooth roots, made out of titanium, are suitable for the replacement of anything from one tooth to all your teeth.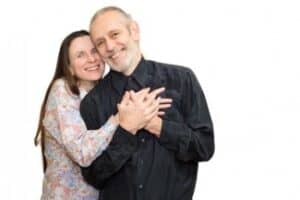 It's important to replace lost teeth for many reasons. One of the most obvious is the aesthetic concerns having a gap-toothed smile can cause, which can affect your self-confidence and your relationships with others in a professional and personal capacity if you become coy about smiling in public.
Missing teeth also put immediate strain on your remaining teeth, which may become crooked and more difficult to clean, ultimately increasing your risk of further tooth loss. When many teeth are missing, this is likely to have a huge negative impact on your ability to eat a healthy diet, which can have serious consequences for your general health. What's more, your speech could be affected, too.
At Smile Design Dental in Buckinghamshire, we believe dental implants are often the best method of tooth replacement.
Dental implants and the new teeth attached to them are designed for:
Longevity
Realistic action
Aesthetically pleasing appearance.
Here at our Buckinghamshire dental practice, we can replace one tooth with a single implant with a crown attached, several or all of the teeth in one or both jaws with a series of implants and a bridge attached. Dental implants can also be used for denture stabilisation, providing a vastly improved function.
As well as affecting the appearance and function of your jaw, missing teeth can also cause changes to the face, with unwanted wrinkles around the mouth and a collapse of the lips common side-effects of tooth loss.
In addition to a range of dental implant treatments, we also offer a wide selection of facial aesthetics procedures at our Buckinghamshire clinic. If you choose dental implants to restore a youthful appearance to your smile, aesthetics treatments including lip volumisation and Botox wrinkle reduction can be the perfect complement at the end of implant treatment, leaving you looking and feeling many years younger.
Back to Blog