2nd March 2017
Are missing teeth causing you problems? Do you avoid photographs or think twice before you smile because you're worried about how you look? If you are searching for a solution, you needn't resign yourself to lifelong denture use. At Smile Design Dental, we have introduced many of our patients to dental implants in Buckinghamshire. This clinically proven solution means you won't need to deal with the discomfort of loose or ill-fitting dentures or the hassles of denture adhesives.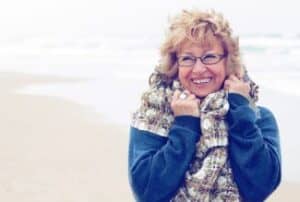 What are dental implants?
Dental implants work in the same way as your natural tooth roots. They are small titanium screws that are placed into the jawbone during a minor surgical procedure. New bone and blood vessels mesh around the implants, which secures them in place. Once the implants have fully integrated into the jawbone, they can be used to support a crown, bridge or fixed dentures. For our patients in Buckinghamshire, dental implants provide a secure, long-lasting solution to missing teeth.
What are the benefits?
Dental implants can be used to replace one or more missing teeth. Gaps in your teeth leave your mouth and cheeks poorly supported. This can lead to a sunken-cheeked appearance, which makes you look older than you are. Dentures fixed to implants resolve this by filling in the gaps created by missing teeth. In addition, the natural pressure exerted on the jaw by chewing and biting prevents shrinkage of the jawbone and gums, which commonly occurs after tooth loss. Dental implants in Buckinghamshire can therefore restore your smile and improve your dental health.
Can I have dental implants?
If you are generally in good health and have healthy gums then you are a good candidate for dental implants in Buckinghamshire. We will check to make sure that your jawbone is in good condition and then discuss how the treatment will proceed. An individual treatment plan will be developed to meet your personal needs. Our care and attention continues after your treatment is complete. With our guidance and good dental hygiene, your dental implants can last for years to come.
Do get in touch with us at Smile Design Dental to see how dental implants in Buckinghamshire can help you.
Back to Blog