27th October 2016
If you have lost one or more teeth and want to have them replaced then there are a number of options you can consider. Each has different pluses to recommend it but one popular choice is dental implants.
Dental implants offer a long term, fixed solution that restores much of the natural function of the teeth making it easy to bite, chew, talk and smile with ease. They mimic the natural teeth very closely giving a great look as well as getting rid of the need for long adjustment periods to get used to them. You can feel secure and self-assured with dental implants. In Buckinghamshire, at our clinic, we are pleased to offer them as one of our range of solutions for missing teeth.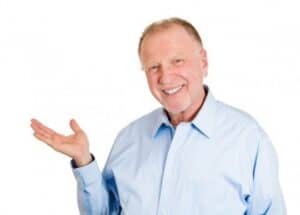 How do dental implants work?
When you visit our clinic in Buckinghamshire, dental implants will be explained in detail and we can even show you what one looks like if you want to see.
Essentially, they are a metal replacement for your tooth's root. They are fitted into the jaw bone just like the root and, if properly cared for, can last for the rest of your life.
You can have more than one tooth replaced by implants and you do not need to have an implant for every tooth. Once fitted, implants act as a root for prosthetic dental works such as crowns, bridges or dentures. However, each fixed piece can be made up of more than one tooth which is then held in place by a single implant. This means the work required may be less extensive than you think.
Smile Design Dental, Buckinghamshire – Dental implants
At Smile Design Dental, we want to offer you state-of-the-art care and advice. We can give you a comprehensive check up to assess your suitability for dental implants and offer you guidance on how to care for them once you have them. They do require a high standard of dental hygiene to ensure longevity. We can give you plenty of tips for taking care of them so that you have the smile you want for a long time.
Our friendly and professional team is waiting to welcome you so contact us to make your appointment today.
Back to Blog