31st August 2017
Strong teeth are indicative of good health and a healthy lifestyle. The loss of one tooth, or many, not only has serious oral health effects, but can also harm your self-confidence. Unlike conventional dentures and bridges, which can potentially cause more problems, dental implants offer a viable, permanent and clinically proven solution to tooth loss.
At Smile Design Dental in Buckinghamshire, dental implants are our treatment of choice for patients who have lost one, several or all of their missing teeth. Dental implants become an essential part of the jawbone and create a strong and sturdy foundation for replacement teeth that look, feel and function just like your regular teeth.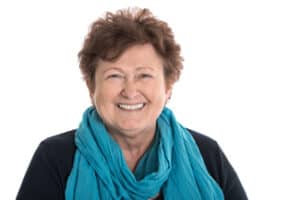 What are dental implants?
Dental implants are small titanium, screw-shaped posts that are surgically inserted into the jawbone where teeth are missing. These metal posts act as tooth root replacements. The bone has a unique ability to fuse with the titanium posts, creating a strong foundation for artificial teeth such as crowns, bridges or dentures.
The surgical procedure
For most patients, the placement of dental implants requires two small operations. First, your dentist will place the dental implants into the jawbone and let them heal for a few weeks. Once the implant sites have healed, they will uncover the dental implants and attach the replacement teeth. Depending on the condition of your teeth and the extent of the restoration required, the entire procedure can take from four to eight months. In some cases, you can have replacement teeth attached to your dental implants in one appointment.
Am I a good candidate for dental implants in Buckinghamshire?
To have dental implants, you must be an adult in good oral and general health and with sufficient bone tissue in your jawbone. Smokers and patients with heart disease or diabetes cannot have dental implants, unless their condition is controlled. Getting dental implants also requires a commitment to good oral hygiene. Our experienced dentists will give you advice on how to look after your dental implants once they are installed.
To determine whether you are a good candidate for dental implants, feel free to contact us and we will book a consultation appointment for you.
Back to Blog