18th August 2016
Dental implants – the only permanent way to replace missing teeth – have several life benefits when compared with traditional bridges and dentures. At Smile Design Dental in Buckinghamshire our skilled implant dentist has carried out numerous successful implant procedures, helping patients who have lost one, some, or all of their natural teeth.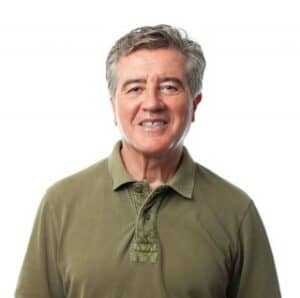 To find out more about dental implants, and to discover if you are a suitable candidate for this treatment, we invite you to join us at our Buckinghamshire clinic for a consultation with our implant dentist.
Buckinghamshire dental implants
For dental implants to be placed at our Buckinghamshire dental practice, you will need to be in good general health, have healthy gums and adequate bone density to support your implants. Of course, you must also be committed to taking good care of your oral health once your implants and new teeth have been placed. If you've suffered the stress and inconvenience of tooth loss once in your life, you will be keen to avoid it happening again.
So long as you meet all of these criteria, your dentist will plan your implant treatment. Scans and x-rays will be used as part of diagnosis and treatment planning, to ensure your dental implants are placed in the optimum position to support your new tooth or teeth and to withstand the forces generated when biting and chewing food.
If you need several or all of the teeth replaced in one jaw, it is unlikely that you will require as many dental implants as you do teeth. Thanks to the precision planning that goes on prior to implant surgery, one implant can usually support several teeth. In some cases, a full arch of teeth can be replaced with between four and eight implants and either a bridge or denture.
Most people at our Buckinghamshire dental practice only require local anaesthetic for the placement of dental implants, and post-operative discomfort is manageable with over-the-counter painkillers.
We will leave your dental implants to heal and integrate with your jaw bone for a period of approximately three months, to ensure a firm base for your new teeth is established.
Back to Blog