21st July 2016
Dental implants are a cost-effective, permanent way for a dentist to replace your missing teeth. At Smile Design Dental in Buckinghamshire, we have successfully treated many patients with implants, giving them back not just an aesthetically-appealing smile, but also the benefits of a fully functional jaw. . . not to mention their self-confidence.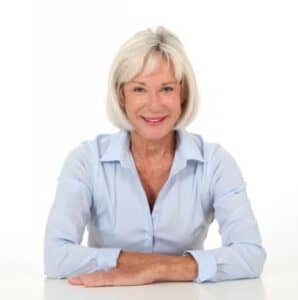 If you are interested in dental implants treatment in Buckinghamshire, read on to discover how you, too, could soon be enjoying the life benefits of implant treatment.
In the not-so-distant past, traditional dentures and bridges were the only options for patients who had lost some or all of their teeth. Whilst these replaced the crowns of the teeth (and whilst the modern versions are more comfortable and realistic in appearance and function than ever before) they came with their own set of problems.
Traditional bridges required crowns on adjacent teeth to support a false tooth, which often resulted in the loss of healthy tooth structure. Dentures, meanwhile, often fitted well to begin with only to become loose over time, causing multiple problems from denture sore mouth to difficulty eating and speaking, coupled with the danger of your teeth falling out unexpectedly, which could devastate your confidence and ruin your social life.
Dental implants are one of the most innovative developments of the past 30 years. They are small titanium screws, which are placed in direct contact with your jaw bone in a minor operation, carried out here at our modern Buckinghamshire dental practice. They replace the roots of missing teeth, and form a strong bond with the jaw bone so that your dentist can then attach a permanent bridge, crown, or denture on top.
The other key feature of dental implants is that the help to prevent bone loss, which is the cause of many denture woes. For an implant-retained bridge, there is no work needed on adjacent teeth.
With regular maintenance appointments at our Buckinghamshire dental practice, your implants will last many years. Your new teeth will stay exactly where they should be, and your ability to eat, speak, and smile with confidence will be restored.
Back to Blog