7th July 2016
Dental implants provide your dentist with a thoroughly modern method by which to replace your missing teeth. At Smile Design Dental in Buckinghamshire, we can replace one, some, or even all of your natural teeth with the help of implants.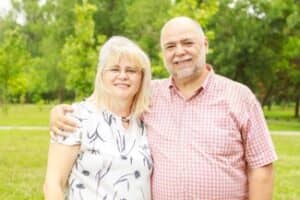 There are numerous benefits to dental implants compared with traditional bridges or dentures. If you are interested in finding out more about how implant treatment could restore so much more than just a beautiful smile, why not book a consultation at our Buckinghamshire dental practice?
Advantages of dental implants
At our Buckinghamshire dental practice we are always keen to emphasise the importance of replacing missing teeth. More often than not, we've found that dental implants are the best way to do this.
Having even one missing tooth can have a serious, negative impact on your self-esteem, and may affect your relations with others in both business and social settings. Additional strain is instantly put on any remaining teeth, and if you have several teeth missing you may find that your speech and your ability to eat a healthy diet is affected.
Patients who have lost all or most of their natural teeth and have opted for traditional dentures often experience a loss of bone density. This happens because traditional dentures (and bridges) don't replace the roots of the teeth, and without roots in place the jaw bone begins to resorb or shrink back. Dental implants are placed directly in your jaw bone and are osteoconductive, meaning they support bone growth and help to prevent bone loss.
Bone shrinkage is part of the reason traditional dentures have a tendency to become loose, unwieldy and even painful to use over time. If your dentures are secured to dental implants, this won't happen.
Buckinghamshire dental implants
Come into our Buckinghamshire dental practice for a consultation with an implant dentist and they will assess your suitability for implants.
Implants are usually placed in the sockets left by missing teeth, and their placement requires a minor operation here at our Buckinghamshire clinic.
After a healing period of a few months, permanent new teeth are attached to your implants.
Back to Blog