17th April 2016
Dental implants are the only permanent way a dentist can replace missing teeth. At Smile Design Dental in Buckinghamshire, our skilled implant team have successfully used implants to replace one, some, or even all the missing teeth of many patients of all ages. If you have lost some of your natural teeth, for whatever reason, read on to discover why an investment in dental implants could be the best decision you ever make. . .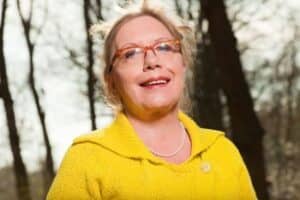 How dental implants work
Teeth are made up of two parts – roots and crowns. Standard bridges and dentures only replace the crown portion of a tooth, but dental implants are different. Implants are bionic tooth roots, placed in direct contact with your jaw bone in a small operation, carried out by a skilled and fully-qualified implant dentist here at our Buckinghamshire clinic. After a healing period, permanent new teeth are attached. Depending on your clinical need, these new teeth may be dentures, a bridge, or individual crowns.
The benefits of dental implants
Implants have several benefits over other tooth-replacement options, not least their permanence. They have a high rate of success – up to 98% – and so long as you keep up regular follow-up visits with your dentist and hygienist, your implants could last for the rest of your life.
Because they replace the natural tooth roots, dental implants keep your new teeth firmly in place at all times. You won't have to struggle with sloppy denture pastes or worry about your bridge coming loose, and there's no danger of your teeth coming out at an unfortunate moment. If you opt for implant-secured dentures you will still be able to remove them for cleaning – your dentist will teach you how – but otherwise they will stay in position.
If you are interested in treatment with implants, we invite you to join us at our Buckinghamshire practice for a consultation.
Back to Blog