23rd June 2016
Dental implants are the only way that a dentist can permanently replace your missing teeth. Here at Smile Design Dental in Buckinghamshire, we can use implants to replace one, some, or even all of your natural teeth, restoring not just the aesthetic beauty to your smile, but full functionality and the ability to eat a healthy, balanced diet to your jaw.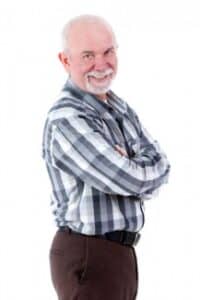 The benefits of dental implants
As well as their permanent nature, there are a number of other benefits to choosing dental implants to replace your missing teeth. They are the only tooth replacement option that replaces the root portions of a tooth or teeth, forming a direct contact with your jaw bone and helping to prevent the problem of bone loss, which is very common in patients with several or all their natural teeth missing.
Made out of titanium, which is very compatible with the human body, dental implants mesh firmly with your jaw bone and provide an exceptional anchor on to which your new teeth will then be attached.
Buckinghamshire dental implants
We welcome patients from across Buckinghamshire and beyond for treatment with dental implants. Your dentist will usually place your implants in the sockets left by extracted or otherwise missing teeth. Their placement requires a minor operation, which usually only needs local anaesthetic. In most cases your implants will then be left to heal and mesh with your jaw bone for a few months before your permanent new teeth are attached.
For one missing tooth, it is usual to place a single dental implant and attach a crown to it. In the case of multiple or all missing teeth, an implant-retained bridge or denture may be used. Unlike traditional dentures, there is no need to fear your implant-supported teeth becoming loose or dropping out accidentally; they will stay just where they should be at all times.
Back to Blog