14th July 2016
There are many advantages to dental implants when compared with other tooth replacement options. At Smile Design Dental in Buckinghamshire, we can use implants to replace one, some, or even all of your natural teeth, giving you back not just a beautiful smile but also the full functionality of a healthy jaw of teeth.
Dental implants in Buckinghamshire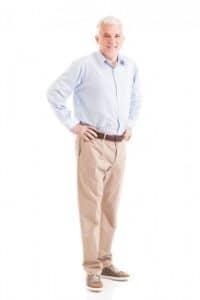 Ask any dentist and they will advise you to replace your missing teeth. Dental implants are the only permanent way to do this, and the only way to replace the root portion of the teeth.
Teeth comprise two parts: crowns and roots. Standard dentures and bridges only replace the crowns, but without anything to replace the roots you will often find your dentures become increasingly loose with the passing of time. This happens because without the roots in place, the jaw bone begins to resorb and shrink back. The gums often start to recede too, further compounding your denture woes.
Dental implants are different. Bionic tooth roots made from titanium, implants are placed in direct contact with your jaw bone in a small operation, carried out here at our Buckinghamshire dental practice. Most people only need local anaesthetic for the placement of dental implants, and any post-operative discomfort can be managed with over-the-counter pain relief such as paracetamol or ibuprofen.
Once they are in position, your dental implants will mesh with your jaw bone, creating an anchor for your new teeth that is comparable to that of natural tooth roots. Complete healing takes a few months, after which you will be called back to our Buckinghamshire dental practice to have your permanent new teeth fitted.
Because of this permanent anchorage in your jaw bone, with dental implants you won't experience the common problems faced by traditional denture-wearers. Your diet will be unrestricted, making it easier to obtain adequate nutrition. You will be able to speak, smile, and laugh with confidence, and without the worry that your teeth may accidentally fall out.
As long as you attend regular follow-up appointments at our Buckinghamshire practice for maintenance, your implants and new teeth will last you for many years.
Back to Blog