30th June 2016
By using dental implants, a dentist can restore more than just the aesthetic beauty of your smile. At Buckinghamshire dental practice Smile Design Dental, our implant work is carried out by our highly skilled implantology team, who can use implants to replace one, some, or even all of your natural teeth.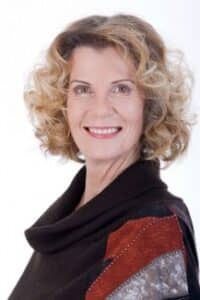 So, if you are missing some teeth, or you fear that your current teeth are failing, read on to learn more about how dental implants could provide the perfect solution.
Dental implants in Buckinghamshire
One of the most important things to consider when choosing an implant dentist is to find an experienced, qualified, and caring implantologist who will work with you to restore not just aesthetic beauty but also full functionality to your jaw – no matter how many teeth you have lost, or why you have lost them.
Dr Komal Suri at Smile Design Dental, Buckinghamshire, has built up a uniquely skilled collection of dental professionals to offer full implantology services, alongside periodontists (gum specialists) and other highly-qualified team members, who can provide additional treatments (such as the treatment of advanced gum disease) if that is required prior to placing your dental implants.
In most cases, the placement of dental implants requires only a local anaesthetic here at our Buckinghamshire clinic. Careful planning is undertaken beforehand to ensure that your implants are in prime position to support your new tooth or teeth.
We use only the highest-quality materials for implants and the new teeth attached to them at our Buckinghamshire clinic, to maximise their chances of success.
The benefits of dental implants
Dental implants are bionic tooth roots; indeed, they are the only way a dentist can replace lost roots. They form a strong bond with the jaw bone, providing a firm anchor for your new teeth and lessening your chances of experiencing jaw bone shrinkage.
At our Buckinghamshire practice, your implant surgeon can attach a crown, bridge, or denture to your implants, depending on what your clinical requirements are.
You will soon be enjoying the full functionality of a natural set of teeth, enabling you to eat a full, healthy diet.
Back to Blog