29th September 2016
These days it's hard not to take your image seriously. Everywhere you look there are celebrities pushing the latest trends, styles, and fashion. If your teeth are suffering and could do with some TLC, then dental implants might be for you.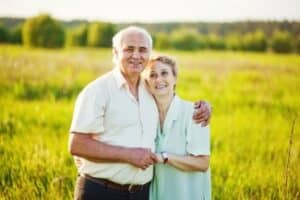 Dental implants are artificial tooth roots which are inserted into the jaw in order to hold a bridge or synthetic tooth. Not only does this provide a solution for rotten or lost teeth, but it is also a great way of improving your smile, and as such, confidence. Dental implants in Buckinghamshire are common; simply ask your local dental centre for more information.
Visit Smile Design Dental and there will be no more hiding your mouth when you talk, or shying away from the cameras, ashamed of someone seeing your teeth when you smile; that's the power of dental implants. Buckinghamshire-based, we provide dental implant services to those who wish to improve their overall oral hygiene, looks, and confidence.
We try to work with what you already have – and dental implants save more of your original teeth than you might expect, as they do not rely on existing neighbouring teeth to stay put. Let's take a look at the two types of dental implant available to you;
Endosteal (in the bone): This is the most popular style of implant. It is used mainly in patients who do not want dentures or bridges, the implant screw is placed into the jawbone itself, and then the new 'tooth' is placed on top.
Subperiosteal (on the bone): Subperiosteal implants sit on top of the jaw, and the metal framework remains visible through the gum. Although not ideal, these are the best option for patients with minimal bone height.
Take confidence in a new smile, with dental implants which look and feel like your own teeth! Eating, drinking, speaking, and smiling will be easy and comfortable, and what's more, nobody will be able to tell that you have dental implants. So for more information on dental implants in Buckinghamshire, contact Smile Design Dental today, and say yes to smiling with confidence again!
Back to Blog