29th June 2017
The trouble with losing our teeth is that, as they go, we also lose the ability to chew, and maybe even speak with clarity. Along with that, over a fairly short period of time, we also lose the integrity and structure of our lower face. It's a fairly grim prospect and one that we at Smile Design Dental are keen for our patients to avoid. This is why for people in Buckinghamshire, dental implants are, we believe, the answer to lost teeth.
Being able to use our teeth to chew and speak is such a fundamental part of being alive that it is only when they are gone that we appreciate what we have lost. It used to be that we could never get really get full functionality back, because, as good as they are, other replacement methods, such as bridges and dentures came with their own hassles.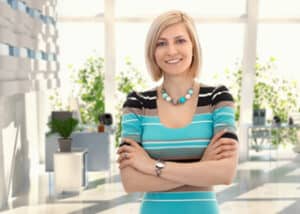 A superior solution
In Buckinghamshire, dental implants require a fairly lengthy treatment process and a bigger initial investment, but they totally replace lost teeth and should never need to be replaced themselves.
Dentures cost less, but you will need to buy new ones every 5 to 7 years. Even if you take really good care of them, you will probably need to get them relined. This is because dentures cannot stimulate cell renewal in the jawbone or gums and over time the bone will shrink and the gums recede. This is why dentures become loose and wobbly, making it hard to speak clearly or control their movement within the mouth.
Bridges are often used to replace the odd missing tooth or two, when they are next each other. They are usually fixed into the mouth by attaching them to the 2 adjacent teeth. In order to do this, those teeth have to be ground down, which means you lose 2 more teeth.
By contrast, dental implants replace the root of the tooth with a titanium post onto which can be fixed between 1 and 3 teeth. Once in place the implants fuse with the jawbone providing the same stability as a normal tooth root, meaning you can chew and talk just as before.
To find out more about dental implants in Buckinghamshire, give our friendly team a call.
Back to Blog