26th October 2017
At Smile Design Dental in Buckinghamshire, dental implants are an effective and long-lasting solution for missing teeth. You may have lost several teeth to decay over many years, or just one tooth in a sporting injury. Whatever your requirements, we can provide customised replacements that feel and perform like natural teeth.
Hygienic and healthy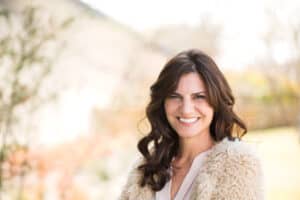 Choosing to have dental implants in Buckinghamshire will bring you long-term health benefits that are not available with removable dentures:
The secure base of the implant allows you to bite into your favourite foods like you did with the teeth you've lost;
The facial bone degeneration and weakness that can set in when teeth are not replaced is prevented. Your face will keep its underlying firmness;
The new teeth will stay permanently in your mouth. You clean them just like natural ones, and they won't slide out during dinner;
Pronouncing certain words and phrases can be easier with implants than it would be when wearing removable dentures.
Progress in stages
The first stage of your journey towards dental implants in Buckinghamshire will be a consultation at our friendly practice. The experienced team will learn about your dental history, and make sure your mouth is healthy enough to accept the implants. We'll then create a detailed plan, using images of your teeth to ensure the treatment is efficient and effective.
Then you'll undergo the minor surgical procedure, in which the dentist places small titanium posts into your jawbone. After a period of healing, you'll come back to the practice, and we'll securely attach your new teeth to the implanted posts.
Long-term capability
Your jawbone will fuse with the implanted titanium in a process called osseointegration. This provides a stable base, so you can use your new teeth as you used your old ones. Provided you care for them properly, your new teeth could last for the rest of your life.
Your implants will provide a cosmetic improvement too, permanently filling the gaps in your smile. This can lead to an increase in overall confidence. Having dental implants in Buckinghamshire can improve your overall quality of life. Our payment plans can help you to access this powerful contemporary dental procedure.
Back to Blog