13th July 2017
Losing your teeth can affect your appearance, which can diminish your confidence if you feel self-conscious in social situations. Gaps can also make speaking difficult, which can make you feel even more awkward. You may have resigned yourself to putting up with gaps or removeable dentures, which can be unsatisfactory due to concerns about them coming loose or discomfort where they rub. Can you imagine life without denture glue, worrying about how your smile looks and wondering whether you are going to embarrass yourself? If you would like to experience it, then you may benefit from dental implants. Buckinghamshire is the home of Smile Design Dental and we are proud of our experience in fitting implants.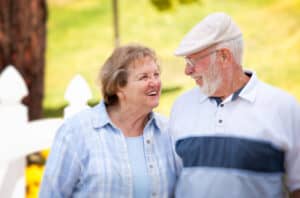 What should I expect?
The first stage to having dental implants in Buckinghamshire with us is a complementary consultation in which we find out what you would like to achieve. At the next appointment, we check your underlying oral health and take detailed information including photographs, accurate measurements, scans and x-rays. The implants are small metal screws that are placed into the jaw during a minor operation. When they are secure, they form a base for single replacement teeth, a bridge or fixed denture. They require the same high levels of care that natural teeth do but, if you look after them properly, having dental implants in Buckinghamshire is a stable, lasting solution to missing teeth.
Love your smile again
When you choose dental implants in Buckinghamshire, you will benefit from having natural looking replacements to your lost teeth. This improves your appearance as there are no gaps, but also provides your cheeks with support from the inside. This can prevent the sagging that can occur when you have missing teeth. The implants themselves are totally hidden and your replacement teeth are made to match the size and tone of any remaining teeth and to complement the shape of your mouth. Knowing that your teeth are secure and look great means that you can smile with confidence and enjoy looking in the mirror again.
We look forward to discussing how we can help you with dental implants in Buckinghamshire and to giving you more reason to smile again.
Back to Blog