20th July 2017
Losing your teeth creates gaps in your mouth, and can also leave something missing from your life. If you have lost teeth or are coping with dentures, you will know that everyday activities, such as eating, can be difficult or uncomfortable. Being restricted to a soft food diet can make life feel dull and can sometimes be inconvenient, but, more seriously, it can also affect your nutritional intake and your overall health. For our patients at Smile Design Dental in Buckinghamshire, dental implants are a stable, permanent solution that fits into their lifestyles.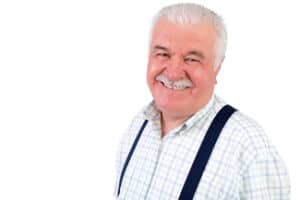 How do dental implants in Buckinghamshire work?
The implants are carefully designed metal screws that are fitted into the jaw during a minor surgical procedure, carried out under local anaesthetic. They are hidden beneath the gum and held in place by the bones and blood vessels meshing around them. When they are stable, they can be used as a secure base for a single replacement tooth, several teeth or a whole set of dentures. This means that you no longer have to worry about dentures coming loose or having to clean removeable appliances. For our patients in Buckinghamshire, dental implants have changed their lives. They function just like natural tooth roots so that you can bite and chew as normal and, apart from regular care, you can forget that you have them.
What are the advantages?
When you choose dental implants in Buckinghamshire, you will benefit from replacement teeth that allow you to use your mouth normally. You can choose the foods you like and that are nourishing, rather than those you think you can manage. This makes meals much more enjoyable as well as improving your diet. Another major advantage is that implants stimulate the bones of the jaw in the same way as natural teeth when you use your teeth. This keeps the tissues healthy as they do not shrink back as they do if you have gaps or use dentures and there is no pressure being exerted on the jaw.
To help restore your quality of life and overall wellbeing, you may like to consider exploring how having dental implants in Buckinghamshire could benefit you.
Back to Blog