17th November 2016
If you are missing teeth, take advantage of the latest in dental technology with dental implants. Leave behind the discomfort and irritations of dentures and opt for a reliable, long-lasting and modern alternative. At Smile Design Dental, we bring you cutting-edge dentistry to solve your dental problems. Whether you've lost a single tooth to injury, or lost several to underlying dental health problems, dental implants can give you back your winning smile.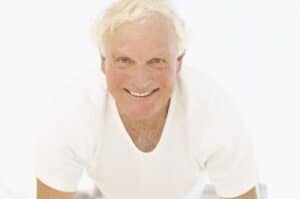 How do dental implants work?
Dental implants act as artificial roots for replacement teeth to be fitted onto. Made of titanium shaped into small screws, they sit within your jawbone where they encourage new bone to mesh around them. This leaves behind a stable base, which, when completed with replacement teeth, gives you the security of being able to eat tough foods without worry.
At our practice in Buckinghamshire, dental implants are fitted by our highly-trained dentists with great care and precision. After fitting your dental implants, your natural-looking replacement teeth will be added. A single dental implant provides a foundation for multiple teeth. So if you're in need of a complete set of new teeth, dental implants are still a solution that you can turn to. The final outcome will be a natural look and feel that will last for years to come with good dental hygiene and regular dental check-ups.
For better dental health, choose dental implants
Dental implants in Buckinghamshire not only stand to improve your lifestyle by allowing you to eat worry-free and smile with confidence, but they also bring you long-term health benefits. Missing teeth can lead to bone degeneration and receding gums, even with lifelong denture use. Dental implants can prevent these uncomfortable consequences and ensure your facial appearance doesn't suffer because of lost teeth.
Choose Smile Design Dental for your dental implants
We endeavour to leave you smiling and satisfied with your dental treatment. Our experienced dentists will make sure your dental implant procedure is carried our safely and responsibly to give you both reliable and aesthetically pleasing results. Find out if dental implants in Buckinghamshire are right for you by getting in touch with Smile Design Dental today.
Back to Blog