16th February 2017
As children, a gap-toothed smile is a rite of passage for us all. Do you remember how grownup you felt as you lost your baby teeth and your adult teeth grew? We may look back fondly at those old school photos, remembering how exciting it was when a tooth fell out, perhaps the tooth fairy came to leave money under the pillow. Unfortunately losing a tooth as an adult has a very different effect, making us feel self-conscious and reluctant to speak or smile for the camera.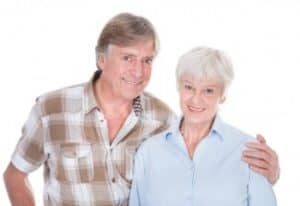 While the tooth fairy was a little bit of childhood magic, adults can have missing teeth replaced by our very own version of the tooth fairy, our dentist! At Smile Design Dental in Buckinghamshire, dental implants are one of the ways that we can help you care for your teeth, helping you to look and feel your best at all times. In many cases dental implants are now becoming the preferred long-term alternative to traditional bridges or dentures.
Technological wizardry
Dental implants offer a number of benefits over dentures. When fitted to replace a single tooth, they help to support and reinforce the remaining teeth. Dental implants also help to maintain the structure of the bone in the jaw and prevent the sunken appearance of the lips and cheeks which is commonly associated with tooth loss.
Dental implants are made in two parts; the first part is a cleverly engineered titanium screw. This is inserted into the jawbone, either at the time of the extraction or as part of a restorative treatment. As the area heals, the titanium screw becomes tightly integrated with the living bone, creating a strong and durable base for a crown to be fitted. Dental implants are also used as a method for securing braces and dentures. Here at Smile Design Dental in Buckinghamshire, dental implants are just a part of the restorative dental work that we carry out.
Are dental implants suitable for everyone?
To be able to have dental implants fitted, you need to be in good general health, have sufficient density in the jawbone and healthy gums.
We have many testimonials from happy patients who have come to us to have their smile enhanced, which they report helps them both physically and psychologically.  If you are considering finding out more about the availability of dental implants in Buckinghamshire, why not book an appointment with us here at Smile Design Dental Care.
Back to Blog