20th April 2017
Single dental implant treatment at Smile Design Dental is recommended when a single tooth is missing or if a tooth needs to be extracted. They are the most common long-term solution available, with extremely reliable results. Dental implants in Buckinghamshire can even be designed to cosmetically match the original tooth and neighbouring teeth.
How does it work?
Our dental implants in Buckinghamshire are made of titanium and are fitted into the jawbone to create a replica of your natural tooth root. The implant seamlessly fuses into your jawbone. This means once you have dental implant treatment, you can treat your restored tooth just like any other tooth in your mouth, without fear of it moving or falling out.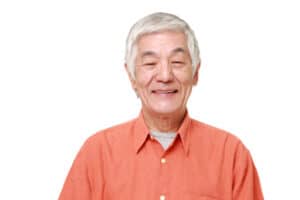 The top part of your implant is then constructed from hard-wearing porcelain to look and feel like a new natural tooth.
The main advantage of a single dental implant is that no additional treatment of the surrounding teeth is required. However a single dental implant can also be used to support more than one missing tooth, for example through the use of implant supported bridges.
How will a missing tooth affect me?
A single tooth lost at the front of the mouth can be cosmetically unappealing and affect self-esteem and self-confidence. Missing teeth at the front of the mouth may also impair or alter your speech.
A tooth lost at the back of the mouth can cause problems with chewing, leading to more pressure or chewing forces on the remaining teeth.
If a missing tooth is left untreated, it can cause detrimental effects in the long-term on the remaining teeth. This is due to the increased work that the remaining teeth now must do to compensate for the lost tooth. This leads to excessive tooth wear or fracturing of the neighbouring teeth.
Another common problem is that the surrounding jawbone of the missing tooth can begin to diminish, making the process of treatment with dental implants in Buckinghamshire more challenging as time goes by.
Loss of a tooth will also cause drifting or movement of the neighbouring teeth. Over time this will create food and plaque traps, which can lead to decay and gum disease.
Back to Blog