27th July 2017
If you're a dental patient in Buckinghamshire, dental implants are a tooth replacement solution that can bring back the natural look and durable feel to your smile, without the hassle of temporary dentures. At Smile Design Dental, we will tailor our treatment to your individual needs to make sure your oral health stays resilient.
Implant advantages
You might have a hunch that implants make biting and chewing an easier experience, and you'd be right. If you have a whole set of teeth replaced with implants, you won't have to cautiously opt for the mushiest foods when dining. And there's no risk of your teeth shifting about or falling out of place.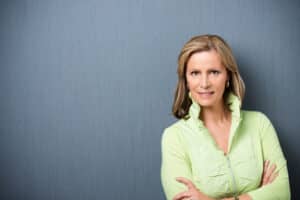 But you may not know that, with dental implants, it's easier to keep your mouth clean. Because there are no gaps in your gum line, there's less space for food debris and plaque to hide in. So your risk of bad breath and gum disease is lessened.
Deeper meanings
Another health benefit when you opt for dental implants in Buckinghamshire is that you'll have a stronger jawbone, and the underlying structure of your face will keep its natural definition. This is to do with how the implant interacts with your jawbone. It happens in several stages.
First, the Smile Design Dental team will make a careful assessment of your teeth, and ensure that your oral health is strong enough to make the procedure a success. This may take a couple of visits. Next, the dentist places small titanium posts into the gums, in the gaps where the missing teeth used to be. Your replacement teeth are then affixed to the tops of these posts. And because the tiny vibrations from your teeth, as you eat or talk, can travel down these poles, the material of the jawbone is stimulated to mesh with the pole and maintain its natural density.
Moving in
The friendly team at Smile Design Dental would be happy to talk to you about getting dental implants in Buckinghamshire. Contact us through the website or by phone.
Once they're in, your new teeth will remain securely in place, and with proper care, they could last you for the rest of your life.
Back to Blog