27th April 2017
No matter how many teeth you are missing, gaps in your smile can make it difficult to eat and speak properly, not to mention that they can affect how confident you are in your appearance.
If you have missing teeth, then there are several reasons why your dentist at Smile Design Dental will advise that you replace them with dental implants in Buckinghamshire. Unlike other tooth replacement options, dental implants offer a long-lasting result and help preserve your jawbone, which naturally deteriorates when a tooth is lost. Bone loss is one of the major cause of tooth loss.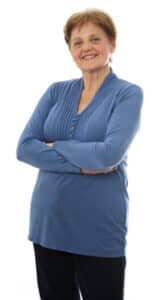 How dental implants work?
Dental implants are surgically fixed into the jawbone and replace the missing tooth root by gradually fusing to the bone tissue. Once healed, dental implants can accommodate replacement teeth, which are fixed on top of the posts via an abutment screw. Replacement teeth can be either single crowns or implant-retained dentures and bridges. Fusing artificial teeth to your jaw bone allows them to become a permanent part of your smile.
Fill in the gaps
Dental implants protect your teeth by filling in the gaps that were left behind by any teeth that you may have lost. When you have gaps in your teeth, your healthy teeth will start shifting into the empty space, which means that you can very easily end up with crooked and weakened teeth. Dental implants, on the other hand, act as a barrier that will keep your teeth from shifting or moving around.
Protect your jawbone
Perhaps more importantly, dental implants protect your teeth by encouraging bone growth. This is because, unlike other tooth replacement options that merely sit on your gums, dental implants fuse with the jawbone and provide stimulation through the roots of the teeth every time you chew. The stimulation caused by chewing can help the bone repair itself and grow in order to keep its shape and durability.
Lost and missing teeth can gradually lead to bone deterioration, but this can be prevented with dental implants, which act exactly as your natural teeth every time you chew.
Get in touch
If you are interested in dental implants in Buckinghamshire, make an appointment with one of our friendly dentists today and enjoy your journey to a beautiful smile.
Back to Blog