25th January 2018
If you've lost one or more teeth, you may have heard of dental implants. This innovative and long-lasting restoration method has many advantages over other methods such as dentures and bridges.
Our principal dentist at Smile Design Dental in Buckinghamshire, Dr Komal Suri, has been restoring teeth here with dental implants for 15 years and can guide you through the process step-by-step. There are four stages to treatment.
Consultation
Dr Suri offers a free consultation for any patients interested in having dental implants in Buckinghamshire. She will talk through costs, timescales and how the procedure works. This is a chance for you to ask questions and get clear on whether it is the right treatment for you.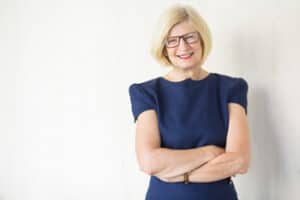 Assessment
We need to make sure that you suitable for dental implant surgery and to do this we do a thorough examination of your teeth, gums and jawbone, including taking x-rays and photographs. Dr Suri will also ask you questions about your lifestyle and medical history. Some conditions, such as diabetes, can affect the success of implant surgery, and lifestyle factors such as smoking, can also play a part.
If you are suitable for implants, you may need remedial work before it is possible to carry out the surgery. If you have gum disease that needs to be treated first, and if you don't have sufficient density in your jawbone to receive the implant, you may need a bone graft or sinus lift.
Treatment
The implant is fitted in a minor surgical procedure under local anaesthetic. If you feel nervous or anxious about surgery, you can also opt for sedation. This isn't instead of anaesthetic: sedation helps to calm anxiety, so while you remain conscious, you feel calm and may not remember the procedure afterwards.
You will need take some time to recover after surgery. We recommend you take a day or two off work. You may feel some pain or discomfort, which can be remedied with over-the-counter pain killers.
Fitting
After the implant has healed, which can take up to three months, your replacement tooth can be fixed onto it. You then maintain your dental implant in Buckinghamshire as you would your natural teeth, with twice daily brushing and flossing.
Back to Blog