14th September 2017
While the prospect of a visit to the dentist can be daunting for some, at Smile Design Dental we make sure all of our patients are warmly welcomed into our practice and leave us smiling. This is true no matter what treatment you come in for.
Missing teeth can mean missing out on the smile that you deserve due to embarrassment. You might also have difficulty eating your favourite foods. In Buckinghamshire, dental implants are suggested by our friendly dentists to patients who are dealing with tooth loss.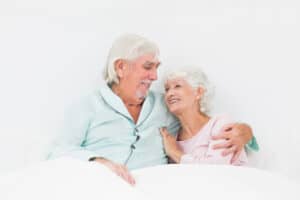 Treating you right
Dental implants can replace a single tooth or multiple teeth and are custom-made to match your remaining teeth in both size and shade. For a single implant, a small titanium screw is fixed into your jaw where the tooth is missing. The time it takes for the implant to fuse with the bone can vary from patient to patient, but once it has healed, a replacement tooth can be placed on top of it.
If you are missing several teeth, the procedure is just the same but you can choose to have multiple implants to hold a bridge in place or if you have lost just a few neighbouring teeth, a single implant can be used to support multiple new teeth. Dental implants in Buckinghamshire are worth considering as a long-term solution to missing teeth as they provide a natural-looking and stable restoration.
Life benefits
Although replacing missing teeth does wonders in restoring smiles, it isn't just the aesthetics of the treatment that will benefit you. Losing your natural teeth can cause your jawbone and its surrounding tissues to disappear over time, eventually resulting in a sunken-cheeked appearance. Dental implants prevent this from happening as they work in the same way as natural teeth, crucially replacing the missing tooth roots that are needed to tell the jawbone to stay strong and healthy.
Considering dental implants in Buckinghamshire?
By booking a complimentary consultation with us as Smile Design Dental, you have the opportunity to discuss the ins and outs of dental implant treatment with our implant dentist. From there, you can raise any concerns you may have and discuss your preference for sedation if needed.
Back to Blog