22nd March 2018
If you have lost one or more teeth, and maybe more are on the way out too, it can start to feel like the end of the world, but with dental implants in Buckinghamshire, you can turn it into a wonderful new beginning.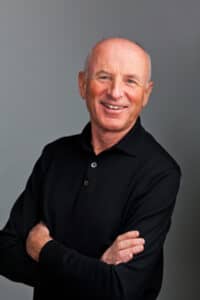 At Smile Design Dental, we have seen over and over again, how Buckinghamshire dental implants can transform people's lives. Painful, failing teeth that look awful and are no longer up to the job of biting and chewing can slowly come to dominate people's lives, restricting what they can eat, limiting what how they speak and laugh, perhaps even curtailing their social lives altogether. It never ceases to amaze us at how people who replace their failing natural teeth with great new dental implants get a new zest for life. It can really take years of them, both in appearance and in attitude. A burden is lifted.
Not as expensive as you think
You may have heard stories of how expensive dental implants are, and it is true that they are not cheap. The cost involves many factors such as materials, research and development, using high quality implants, surgery time, surgeon training and expertise, dental staff time too, as well as the cost of custom-making great porcelain crowns to subtly replace the teeth you have lost.
However, what you get for your money is a great deal of freedom that you cannot get with other replacement systems, plus a really long-lasting restoration, one that, if you take good care of it and avoid gum disease, could last for several decades, perhaps even the rest of your life.
Other replacement methods need to be replaced themselves every several years, and so, in the long run, getting dental implants in Buckinghamshire may not work out any more expensive than getting dentures or a bridge.
What dental implants will also do is give you the freedom to eat whatever you like, no matter how crunchy, chewy or bitty it is, plus the ability to really relax knowing that your teeth are going to stay exactly where they are and not embarrass you by sliding around in your mouth.
Back to Blog