30th March 2017
Do you have trouble eating or worry about your appearance due to missing teeth? If you have lost one or more teeth, then you may be experiencing a limited diet or feel that your smile is not as radiant as you would like. At Smile Design Dental, we can help with tooth replacements in Buckinghamshire. Dental implants offer a great alternative to other procedures, enhancing your appearance and giving you confidence in your teeth. This can improve your self-esteem as well as making it easier to eat, speak and live life to the full.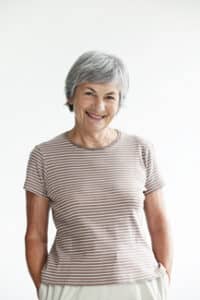 How do implants work?
For many of our patients in Buckinghamshire, dental implants have proved to be a secure solution to missing teeth. Following an initial consultation, small titanium screws are placed into the jaw in a minor operation. The tissues of the jaw mesh around the implants, stabilising them so that they will stay firmly in place. Crowns, bridges and dentures are fixed to the implants for a lasting restoration. The process may take up to 6 months but could be quicker depending on how complex your case is and how long it takes for your implants to become stable.
Long-term benefits
Having fully functioning teeth again not only improves how you look, it also means that you can eat a full range of food again. This has a significant impact on your nutrition, enhancing your health in the future. A further benefit is improved structure in the tissues of your jaw. This is because dental implants act in the same way as natural tooth roots. So, when you bite and chew, the pressure exerted stimulates the bone and blood vessels of the jaw. This strengthens them and prevents degeneration, which can happen when there are gaps or other tooth replacements are used. Having dental implants in Buckinghamshire is a lasting investment in your health and appearance.
You do not need to restrict your life any longer. Talk to our dedicated team today to find out how dental implants in Buckinghamshire can help you. Enjoy your favourite foods again and be proud of your smile with a long-lasting solution to missing teeth.
Back to Blog